Benefits of Installing Red Lion Water Pump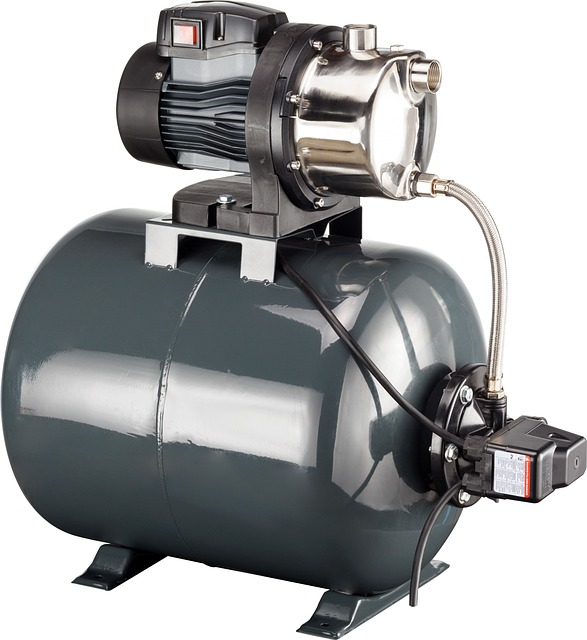 Red Lion, a brand name synonymous with quality and innovation, has crafted a remarkable range of water pumps that elevate the performance standard and redefine convenience. From delivering a steady stream of crystal-clear water to enhancing irrigation systems, these products have become indispensable allies for those seeking the perfect balance of power, durability, and efficiency.
Whether you possess a residential property, run a business, or have a passion for agriculture, the advantages of incorporating a red lion water pump into your setup are sure to grab your interest.
Why Install Installing a Red Lion Water Unit
Strengthens Water Pressure
Low water pressure can arise from various factors, but it is frequently attributed to insufficient force for expeditious water flow. By incorporating supplementary power, the system gains the capability to propel water faster, thereby raising the overall pressure.
The Red Lion Shallow Well Jet Pump incorporates a glass-filled thermoplastic impeller and diffuser, enhancing the pump's performance and promoting efficient water flow.
Durability and Longevity
The Red Lion water units surpass expectations when it comes to durability and longevity.  The pump features a rugged cast iron casing that enhances the durability of its components and ensures years of service.
Increased Starting Power
When a water pump starts, it needs to overcome the initial resistance caused by the weight of the impeller, the inertia of the rotating parts, and the static pressure of the water in the system.
The Red Lion Shallow Well Jet Pump is equipped with a heavy-duty dual-voltage motor that provides flexibility in terms of electrical connections and allows the unit to be used in different settings.
Types of Red Lion Units and Their Uses
Clean Water Pump
Cast Iron Shallow Well Jet Pumps (SWJ Series): These pumps are perfect for locations with suction lifts down to 25′, ensuring a reliable water supply.
Premium Cast Iron Shallow Well Jet Pump (RJS PREM Series): Similar to the SWJ Series, the Red Lion Premium pump is ideal for rural homes, farms, and cabins with suction lifts down to 25′.
Stainless Steel Shallow Well Jet Pump (RJS-75S): Crafted from durable stainless steel, this pump is designed for areas with suction lifts down to 25′.
Premium Cast Iron Convertible Jet Pumps and High-Performance Cast Iron Convertible Jet Pumps: These versatile pumps are suitable for locations with intake lifts down to 90′, providing fresh water to rural properties.
Pre-Charged Pressure Tanks: These tanks help maintain water pressure in residential water pump systems when the pump is not operational.
Pump & Tank Systems: Designed with compactness and ease of installation in mind, these systems are perfect for rural properties where space is limited.
Stainless Steel Pump & Tank System: Similar to the Pump & Tank Systems, this stainless steel variant is perfect for compact installations in rural areas.
4″ Submersible Well Pumps – RL Series and the RS Series: Specifically designed for drilled wells with 4″ or greater diameter, these pumps can reach depths of 250′, providing fresh water supply.
Pressure Boosting System RBSS-75FC: This system helps maintain a steady pressure, especially when multiple water fixtures are in use. It is suitable for areas with municipal water sources and incoming pressure of less than 45 psi.
LAWN & IRRIGATION
SPRINKLER PUMP: Perfect for sprinkling systems on residential and commercial lawns and turfs.
Cast iron sprinkler utility pump: An excellent choice for applications requiring pressure boosting, sprinkler systems, and versatile use, especially when portability is a priority.
Stainless steel sprinkler utility pump: This stainless steel option is perfect if you're looking for a pump that combines portability and corrosion resistance. It is well-suited for sprinkler systems, pressure boosting, and general-purpose applications.
Cast iron industrial sprinkler pump: Explicitly designed for larger residential properties and commercial lawn and turf irrigation systems, this pump offers the power and efficiency needed to cover extensive areas effectively.
SUMP PUMPS
THERMOPLASTIC SUMP PUMPS: They are perfect for effectively eliminating average to high volumes of water in residential spaces such as basements and crawl spaces.
Stainless steel sump pumps can move up to 4500 gallons per hour in residential applications.
PREMIUM SUBMERSIBLE STAINLESS STEEL SUMP PUMPS: These are excellent for high-volume water removal needs in residential basements and crawl spaces.
1/3 HP DUAL CAST IRON SUMP PUMP SYSTEM: This system provides worry-free operation, featuring a backup pump and doubling the flow rate when needed.
SNAP-ACTION CAST IRON SUMP/EFFLUENT PUMPS: The pumps are designed to handle average-to-high volume water and effluent removal in residential spaces.
Under sink sump package: It efficiently removes water in residential spaces such as under sinks and laundry trays, where traditional drainage methods may not be feasible.
MULTI-PURPOSE PUMPS
Thermoplastic utility pumps RL-MP16 and RL-MP25: Perfect for general and household water removal in basements, aquariums, and window wells.
Aluminum utility pump RL25U: Great for general and household water removal in basements, crawl spaces, rooftops, and window wells.
Automatic utility pump RL-MP25A: Excellent for general and household water removal in basements, crawl spaces, rooftops, and other areas requiring an automated operation. Activates in 3-minute intervals to detect water presence and continues until it is removed.
Heavy-duty submersible utility pump RL50CON: Built tough for construction-grade tasks like dewatering construction sites, ponds, and ditches.
Non-submersible multi-purpose transfer pumps RLMPFV12 and RLMPFVK115: Perfect for draining hot water tanks, appliances, aquariums, boat bilges, and filling live wells.
Camouflage multi-purpose pump: Specifically designed for outdoor enthusiasts, it's perfect for pumping boat bilges, stock tanks and washing RVs or ATVs.
Multi-purpose transfer pump RLMPTC: Boosts household water pressure and is perfect for washing vehicles, driveways, and other water transfer and removal applications.
Drill-powered transfer pump: Cost-effective and suitable for draining sinks, dishwashers, water heaters, aquariums, and emergency pumping of shallow flooded areas
EFFLUENT/SEWAGE
Snap-Action Cast Iron Sump/Effluent Pumps: Perfect for removing water and effluent in residential spaces like basements, laundry facilities, and crawl spaces.
Cast Iron Surface Effluent Pumps: Excellent for pumping liquid from septic tanks and removing water from flooded basements, irrigation, and dewatering.
Heavy-Duty Cast Iron Effluent Pump: Great for liquid effluent pumping and light commercial applications with small solids.
Cast Iron Sump/Effluent Pumps and Premium Stainless Steel Sump/Effluent Pumps: suitable for high-volume water and effluent removal in residential spaces such as basements, laundry facilities, and crawl spaces.
Cast Iron Sewage Pump: Excellent for handling high-volume sewage, effluent, and wastewater in parking lots, leaching fields, and laundry facilities.
Heavy-Duty Sewage Pumps: Perfect for removing large amounts of raw sewage.
Sewage Basin System RL-WCS50TA: Ideal for collecting and removing sewage, effluent, drainage, or seepage water from low-lying areas.
Red Lion limited warranty
Red Lion guarantees all of their products to be free of material and workmanship defects for 24 months from the date of purchase. This warranty ensures the products function according to all advertised specifications.
In the event that a product fails to meet these specifications, Red Lion will inspect the product within the warranty period and, at their discretion, either repair or replace it.
It is important to note that accepting the return of a product reported as defective by the customer does not imply or acknowledge that the product is indeed defective in its design or manufacture.
Revamp Your Water Pumping System with Red Lion Products
Ready to upgrade your water pumping system? Visit Kendisco, the number one distributor of Water Pumps and Repair Parts, to browse their remarkable selection. Kendisco values customer satisfaction, ships your products on time, and offers warranties of merchantability as a gesture of assurance.
Frequently Asked Questions
Can one use Red Lion water pumps in shallow wells?
Yes, Red Lion offers jet pumps that are suitable for use in shallow wells. These jet pumps are designed for residential use and are typically suitable for wells up to 25 feet deep. They create a vacuum that pulls water into the pump and then pressurizes it for use.